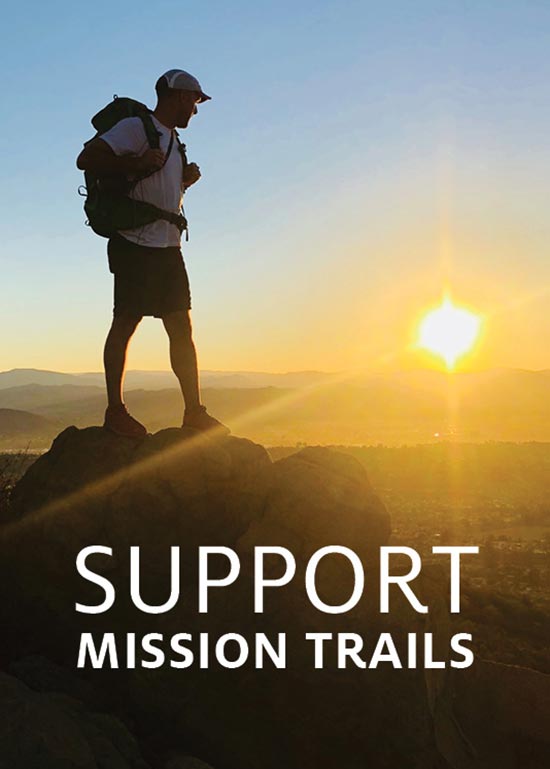 Mission Trails Regional Park Status
All trails at Mission Trails Regional Park (MTRP) are open, but please continue to practice social distancing when possible. The Kumeyaay Lake Campground has reopened for overnight camping (weekends only), and reservations can be made on through the Campground's webpage. The MTRP Visitor Center has reopened part-time, Friday through Sunday from 11am-3pm. Hours subject to change, so consider calling before you come: 619-668-3281.
For  information regarding Lake Murray, click here.