at the MTRP Visitor and Interpretive Center
---
Holocaust Survivor and Community Member Discusses Life, New Memoir at Mission Trails –
Sold Out
Rose Schindler: Two Who Survived
Tuesday, February 18 at 6:30 p.m. Sunday, March 1 at 6:30 p.m.
Tickets: $10. The February 18 event is SOLD OUT but tickets are available for the March 1 presentation. Click on the Sunday, March 1 button for tickets.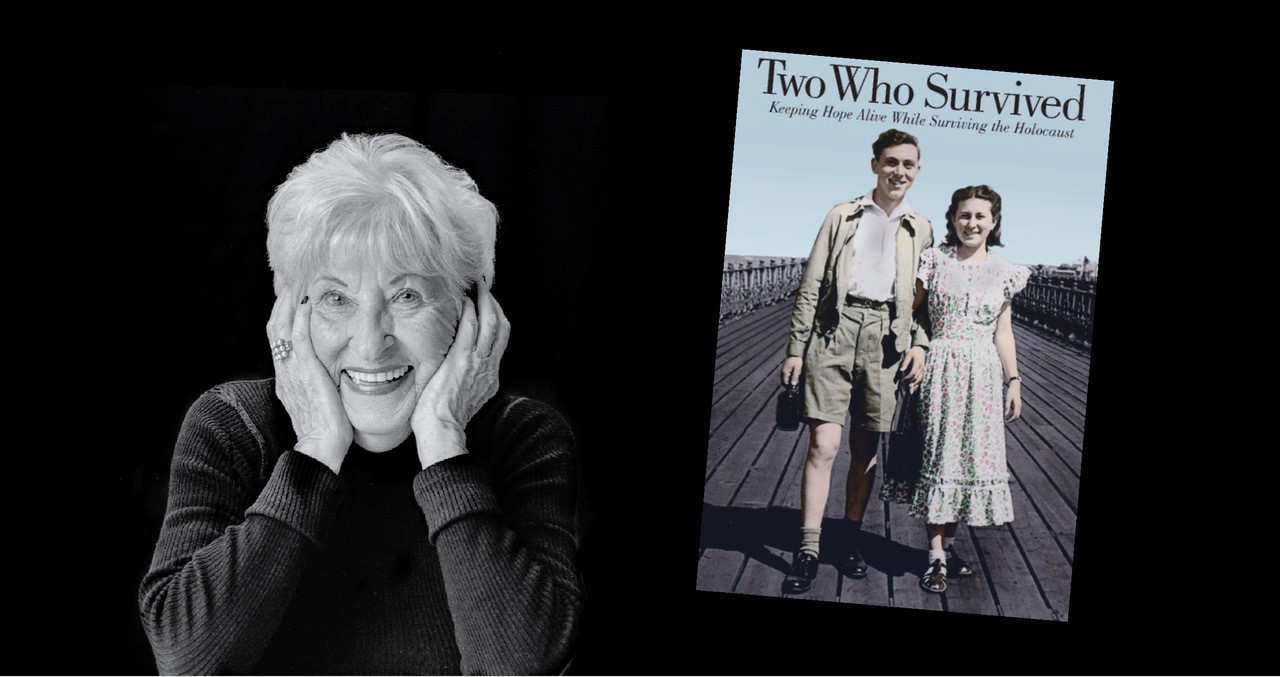 The Mission Trails Regional Park Foundation is pleased to present two evening lectures with Holocaust survivor Rose Schindler. She and her late husband, Max Schindler, survived the Auschwitz-Birkenau concentration camp, later creating a new life in the United States. They moved to San Diego in the late 1950s and raised a family here, near Mission Trails Regional Park (MTRP).
Rose Schindler was born in Czechoslovakia and lived there until her parents, aunt, five sisters and two brothers were deported to Auschwitz when she was just 14 years old. Max Schindler was from Cottbus, Germany, and he and his family were deported to Poland and sent to a forced labor camp in 1942. Over a three-year period, Max was sent to six concentration camps.
Despite these horrible beginnings, Max and Rose found each other and engaged in Holocaust activities for much of their lives. Together, they were members of the '45 Aide Society and involved in The Butterfly Project, whose mission is to educate students about the Holocaust.
Rose Schlindler recently published a memoir, Two Who Survived. The book chronicles her and Max's lives, from their childhoods as a city boy and a country girl, to the persecution of Jews that resulted in their being plucked from their homes and thrust into concentration camps. They endured the Holocaust and carried on with a determination that shaped them forever. Rose Schindler has spoken to groups for decades-about her life and how she and her husband persevered and later raised a family in San Diego.
Advance registration is required for these events. Signed copies of Two Who Survived can be pre-ordered; information about pre-ordering is available on the registration pages.
---
Mission Trails Regional Park Bird Identification Workshops –
Sold Out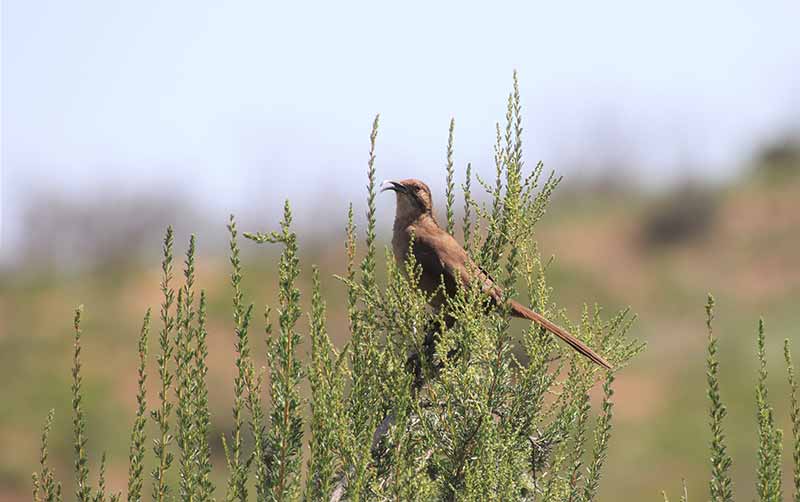 Presented by Millie Basden
1-3PM on the following Saturdays: Feb. 1, 8, 15, 22 with in-field walk the next morning from 8-11AM.
$15 per session (2 hr. classroom and 3 hr. field trip); only 15 attendees per class
Learn to identify 50 common birds found in Mission Trails Regional Park (MTRP) as year-round residents or winter visitors.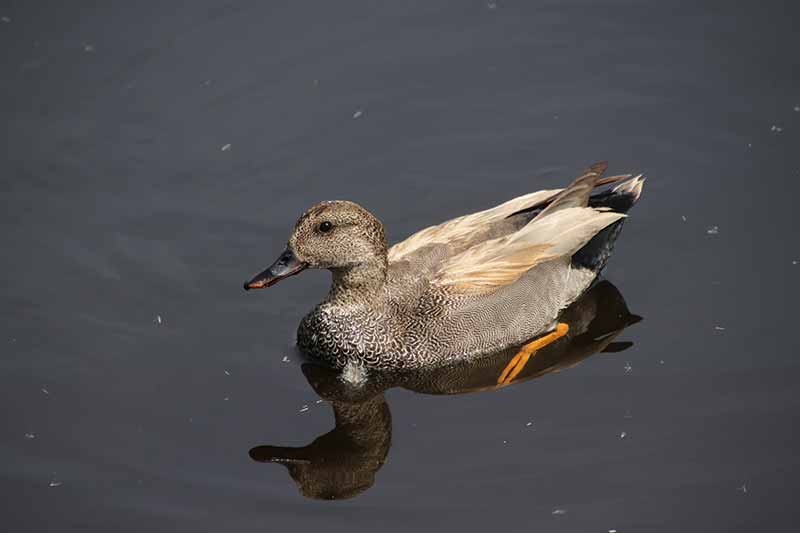 Week 1: Birds Found on the Water. Saturday, February 1, 1-3PM classroom discussion and Sunday, February 2, 8-11AM at Lake Murray.
Week 2: Birds Found near Water. Saturday, February 8, 1-3PM classroom discussion and Sunday, February 9, 8-11AM at Lake Murray.
Week 3: Birds of Open Country and Riparian/Wooded Areas. Saturday, February 15, 1-3PM classroom discussion and Sunday, February 16, 8-11AM starting at Bushy Hill parking lot.
Week 4: Birds of Chaparral and Riparian Areas. Saturday, February 22, 1-3PM classroom discussion and Sunday, February 23, 8-11AM starting at Jackson Drive parking lot.
Each of the four workshops will be devoted to a group of 11 to 14 birds at MTRP. The workshops will consist of two-hour Saturday afternoon classroom sessions which features a presentation of photographs of local birds. The following morning, we will spend three hours in the field at various locations in MTRP to look for the birds covered in the previous day's classroom session as well as any other birds that are seen. Millie Basden will compile an eBird checklist for each outing which will be shared with all participants. For the best experience, register for all four sessions and plan to attend both the classroom discussion and field trip each week.
This course will not cover birding basics. If you have never used binoculars or have never attempted to identify birds, please first attend the Birding Basics Class held the 4th Saturday of most months at MTRP and/or participate in a guided bird walk held the 3rd Saturday of most months.
You will need binoculars for each field session. Please bring a field guide covering birds found in our area to class. There are many available in print and app form. (Recommended: Birds of Southern California by Garrett, Dunn and Small published by R.W. Morse Company, 2012. Free apps: Audubon Bird Guide or Merlin ID.)
Millie Basden is a volunteer Trail Guide at Mission Trails Regional Park and a Certified California Naturalist with over 40 years' experience birding. She has birded in 20 foreign countries and all but a few of the states in the U.S. She is co-leader of the monthly bird walks in MTRP and has also led walks for San Diego Audubon Society and other organizations.
---
Mystery Cat: Southern California's Elusive Mountain Lion –
Sold Out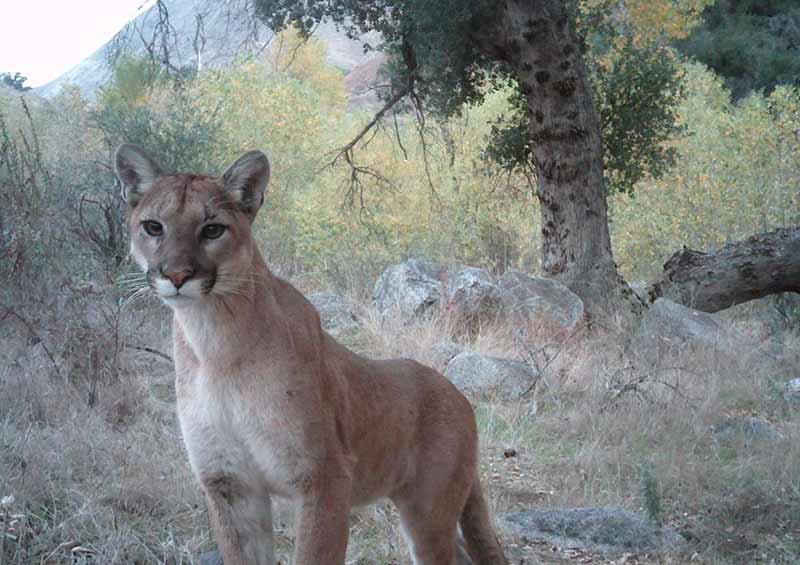 Presented by Don Endicott at the MTRP Visitor Center
Thursday, February 13, 7PM
Doors open at 6:30PM for a book signing of Don Endicott's 50 Best Short Hikes: San Diego
Tickets $10 through Eventbrite.
At this special presentation, Don Endicott will provide an introduction to the natural history of Southern California's seldom seen apex predator. Through a multi-media presentation, Endicott will share the incredible attributes and signature behaviors of our big cats, show how relationships between Mountain Lions and people have changed over time, outline their key contributions to a healthy wilderness environment, and address the challenges and threats facing Mountain Lions.
Don's presentation features still photos, audio tracks, and video footage of seldom seen behaviors, including nursing kittens and bonus footage of two trail encounters filmed by a hiker and a bicyclist. He will describe and demonstrate how to respond if you should meet a mountain lion on the trails.
Doors open at 6:30PM for a book signing of Don Endicott's book 50 Best Short Hikes: San Diego, with the presentation beginning at 7PM. Books will be available for purchase at the event.
An avid hiker and climber, Don Endicott is a National Association of Interpretation Certified Interpretive Guide and MTRP Trail Guide as well as public educator for the San Diego Natural History Museum and San Diego Humane Society's Project Wildlife. Don has enjoyed over 50 years exploring and photographing wildlife and wilderness settings throughout California and the western States. Throughout that time, Puma concolor has been a nearly invisible but tantalizing presence, leaving behind tracks and other signs and has gifted Don Endicott with a couple of rare sightings.